2018
10.25
Dear FOVA Families,
Be on the lookout this Saturday for a Direct Appeal letter and envelope coming home with your child.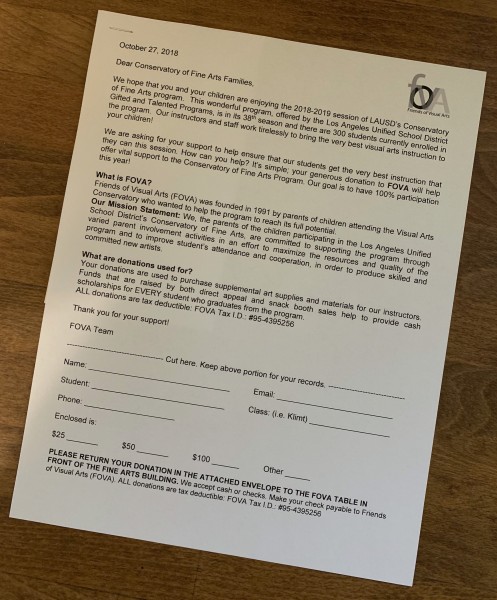 Donations from this Direct Appeal go toward art supplies and materials that help the students, as well as cash scholarships for students graduating from the program. Please give what you can (cash, or check made out to Friends of Visual Arts). Be sure to fill out the form at the bottom of the page and include this form with your payment in the envelope so we may keep track of all donations. You may return the envelope to the FOVA table

in front of the Fine Arts Bldg

either this Saturday or next (11/3).
Thank you!
Todd – FOVA